Georgetown Texas SEO Services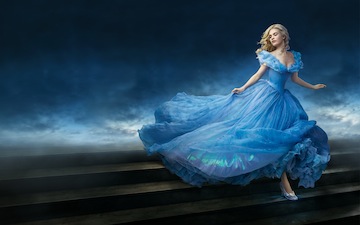 We hear a lot about
SEO
these days, don't we? But what exactly does
search engine optimization
mean for your
Georgetown, TX business
? I find that many times folks are in the dark about the benefit of these types of company
services
, so I thought I'd try and explain.
To begin it's important to note that there are really only 4 ways folks can end up at your site. First they can simply go there by typing your web address into their browser. But as business owners we know not many people do that. And if they do it's because of either other advertising efforts like radio ads, magazine ads, newspaper ads and the like. They got the word out there in other words. Or people told them about the site.
The second way someone can come to your site is by clicking a link that takes them there from an article, press release, banner ad, pay per click ad, Facebook post or ad, or what have you. These links from other websites can take years to build up in large quantity and can be a lot of work.
Thirdly (and some consider this part of the second – there is some overlap) you can pay for traffic by paying for ads and banners like Google's AdWords or Facebook advertising.
Fourth is through the organic search engine results pages (SERPs). This is where someone searches for say Georgetown Texas SEO Services or Georgetown Texas Roofer in Google or Bing and chooses among the presented choices, usually the top 3, and even more usually the top 1. Most people never click to go to page 2 of the SERPs let alone page 98 as the case may be.
The last way to get traffic is what SEO is focused on. Of all the pages on the entire internet who qualify in some way to rank for a particular term someone might search for, search engine optimization is the process and practice of doing ones best to be on the front page of the search results, preferably in the top 3 and most especially the top listing.
Why? Well mostly because it's FREE. I mean, when you pay for ads to get traffic to your sites pages, it costs you money, whether it be Google AdWords or Facebook, right? We've already also established that advertising through other media like radio or tv CAN get people to your site, but it costs money, too, (quite a bit I might ad!) And waiting around for people to tell friends, and for them to remember and actually go to your website costs time, and as we all know, time is money!
So, Search Engine Optimization is a free way to get traffic to your site, get customers, and make sales.
So is that really worth anything? Yes. To give you an idea about just how much worth a keyword has take a little look around at the Google Keyword Planner to see what people are paying for AdWords campaigns. Sure, some words are only a few cents a click, but others are in the twenty dollar range. Why? Because that's what the traffic is worth. Traffic equals sales. That's the whole premise of "location, location, location." The more eyeballs who encounter your ads,the more people will buy (provided it's the right offer to the right people).
That is also the premise behind keywords themselves. The more keywords you can rank for on the SERPS the more eyeballs, etc.
Of course you want them to be the right keywords, buyer keywords, etc. But that's a writing for another day, and part of what someone who offers search engine optimization services helps you hone in on. (hint, hint)
So I like to share this analogy for those who want to understand SEO better. It's kind of like Cinderella. She was, in the common vernacular, a hot mess. She was having a bad hair life. Her shoes had a blow out and were soooo last century. She had not put on any makeup and to say the least she hadn't a thing to wear.
But there was this prince, see? And if she could get all dolled up and to that ball, well, she just might live happily ever after.
Obviously the ball is the search engine results pages. And Google is the prince in this story. And that means you are (or your pages are) Cinderella. And to get to the ball all these issues have to be fixed head on. She needs makeup, her hair down, a gown and shoes. She also needs a coach, horses and a driver.
If you remember the story each of these things was provided, one by one until she was ready to go to the ball. That's the way SEO is. There's no "poof" when EVERYTHING is transformed. It's a process. There are many pieces that make up the whole of being ready to be taken seriously at the ball, er, on the front page of Google. But if you are willing to make those changes, you just might live happily ever after!
The design and development of a professional responsive site focused on local reach is a great way to get started. Analysis of your social media marketing and other online efforts can provide insights into effective solutions for your small business. Learn how to blog , use mobile, and find other affordable ways of building your presence and seo online.
Sometimes simple things like including your phone number and contact information can help clients have a better experience on your website. Businesses should use some kind of content management system that can be easily updated. You want someone who specializes in SEO and other marketing techniques.
Gibson Girls Marketing agency would like the chance to be your Fairy Godmother, when you're ready, dear. We are located in Georgetown and serve Round Rock, Austin and the surrounding Central Texas area.