Buy An SSL Certificate For Your Georgetown Texas Site
Discover How to Protect Your Business and Your Customers From Cyber Criminals … While Simultaneously Giving Your Site a Boost in Search Rankings!
Website Security is Critical for The Future of Your Business.
Why Should This Matter to You?
In the early days, the internet was used mainly to communicate information. As time went on, buying and selling on the web became more common. This meant that people were sending sensitive and confidential information across the web, which then gave criminals the opportunity to steal that information.
Identity theft, stolen credit card numbers, stolen logins — these and other cyber crimes have become commonplace.
If you want to stay in business, you must protect your visitors and your customers by making sure that your website is completely secure.
Google is leading the fight to get all websites to add security. As of October, Google Chrome will now display a Not secure warning on websites without valid security. If your website says Not secure, you will lose customers to your competition. Be sure to click here to stay up-to-date on all of this.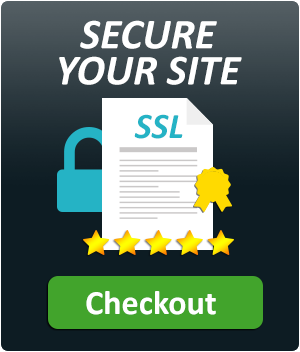 Each minute that you delay getting this resolved could be causing you to lose another potential client. Contact us today and let us help you solve this issue by tomorrow!
Secure Websites Increase Customer Trust and Give People Confidence in Doing Business With You … Resulting in the Following:
Higher online sales
Fewer refunds
Better conversion rates
Improved ROI
Higher click-through rate
Reduced bounce rate
Less shopping cart abandonment
Increased customer confidence
More visits by the same shopper
Increased customer loyalty
Increased awareness and confidence in your brand
What are you waiting for? Contact Us Today!